Hi there! Have been a busy couple of days (weekends are for concentrating on upcycling) and in addition to a lot of label-soaking and sanding, I made up a couple stuffed items from old jeans legs. It's not glass but defintley qualifies as upcycling!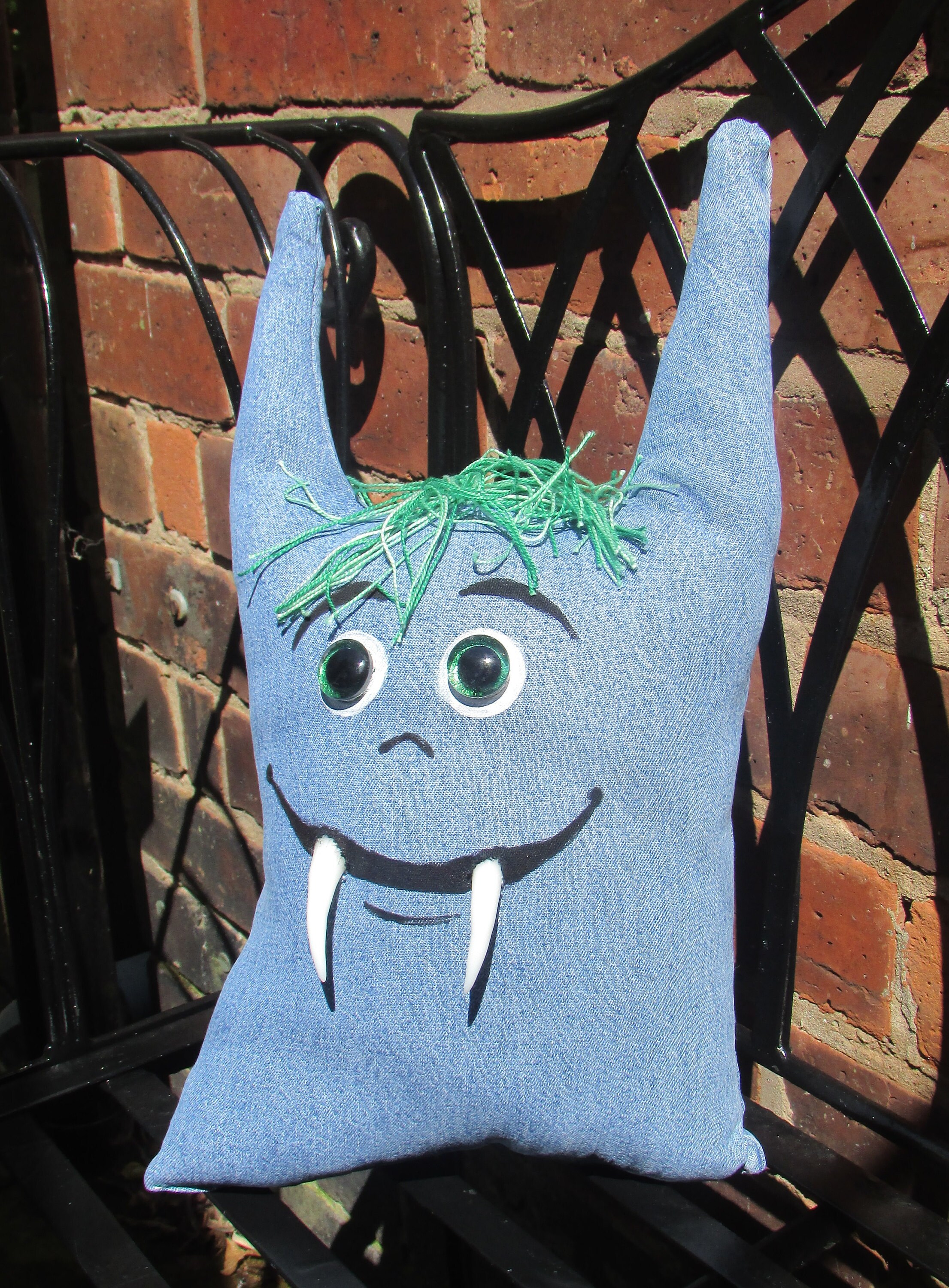 Goofy I know, but why not? Probably he will make his way to the shop soon, in case someone would like to give him a home. Not suitable for small children though, as his teeth (sculpted from plastic) are pointy.
That was Saturday morning, and on Sunday a weird Voodoo Doll appeared. He's nearly done and will soon make his appearance here as well. 
Someone mentioned that they would like to get a set of matching beer goblets made from their favourite beer bottles, and of course I was delighted to oblige.
Almost any round bodied bottle (not square or oblong) makes a suitable candidate for a glass. Let me know what you would like to see more of!